Ask about our seasonal specials!

809 Broadway Ave. Bedford, OH 44146

Lemon Chicken

    Succulent chicken breast seasoned w/ lemon pepper seasoning, parsley, and fresh lemon juice baked to perfection. 

BBQ Ribs & Chicken

    Seasoned w/ our homemade rub, baked, then basted w/ our sweet BBQ sauce.

China Town

    Sweet & sour chicken, beef & broccoli, honey walnut chicken w/ white and fried rice including an eggroll.

Pretzel Crusted Chicken

    Seasoned chicken hand coated in crushed pretzel & topped w/ a honey mustard sauce

Hazelnut Crusted Chicken

    Luscious chicken breast coated and baked topped w/ a tasty Gorgonzola sauce

TRADITIONAL & SPECIALTIES

Backyard Grille

    A combo of hamburgers & hot dogs complete w/ all of the fixings

Baked Potato Bar

    Hot baked Idaho potato served w/ bacon, cheddar cheese, broccoli, salsa & sour cream. (includes garden salad & roll)

Balsamic Glazed Chicken "A twist from our original"

    Seasoned pan seared chicken breast drizzled w/ a red grape & balsamic glaze topped w/ feta cheese

​Beef and Gravy

  Mounds of tender roast beef smothered in a homemade beef gravy

Sweet Bourbon Chicken

    Assorted "in-bone" or boneless seasoned chicken baked & basted w/ our homemade bourbon sauce

Chicken Parmesan

        Seasoned & breaded chicken breast smothered w/ marinara sauce & mozzarella cheese. (Eggplant Parmesan also available) 

Chicken Marsala

    Pan seared chicken breast smothered in our homemade marsala wine sauce

Homemade Roll-ups

    Layer after layer of pasta filled w/ marinara and ricotta cheese mixture (meat or veggie)

Roman-style chicken

    Boneless chicken breast topped w/ a mixture of bell peppers, prosciutto, fresh herbs in a wine sauce

Lemon Basil Chicken Breast

    Luscious chicken breast topped w/ sautéed spinach & artichokes w/ fresh herbed goat cheese

Chicken Picatta

    Tender chicken breasts smothered in a tasty lemon caper butter sauce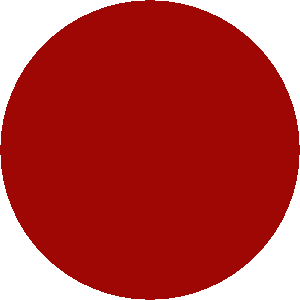 Chicken Bruschetta

Seasoned chicken breast smothered in provolone cheese topped w/ fresh bruschetta & balsamic glaze (served w/ parmesan potatoes & a garden salad) 



Tacos Grandé

    Seasoned chicken & ground beef piled on a soft shell accompanied by tomatoes, lettuce, sour cream, & cheddar cheese. *includes chips and salsa

MEXICAN - SOUTH OF THE BORDER

Add-ons: 

    Black beans & Guacamole

*Veggie substitutes available upon requests

Fajitas "Ole" 

    Seasoned steak and chicken served w/ sautéed peppers & onions, tomatoes, cheddar cheese, lettuce, sour cream, chips & salsa

All American 

    Assorted pizzas accompanied by a fresh garden salad

Pasta Bar

    Two pasta dishes in homemade sauce & includes a fresh garden salad & roll.

    Sauces: marinara sauce, alfredo sauce, meat sauce,

    or vodka sauce

    Additions:  grilled chicken or meatballs: 

"Warm me up" Chili Bar

    Homemade chili w/ cheddar cheese, sour cream, & cornbread (choice of Chicken/Beef/ or Veggie)

Deli Tray

    Includes a fabulous spread consisting of the following: Finely sliced roast beef, ham, turkey, salami, w/ both American & Swiss cheeses, served w/ assorted bread & potato salad or assorted bagged chips (Includes a lettuce, tomato, & pickle tray w/ mustard & mayo)

Sandwiches

    Mixed sandwiches on assorted breads including: Turkey Breast, Ham, Tuna Salad, Chicken Salad, Egg Salad served w/ either potato chips or potato salad. *(Includes a Garden Salad)

Wraps

    -Turkey -Ham -Chicken Salad -Tuna Salad -BLT -Turkey, Bacon, Ranch -Chicken Caesar -Buffalo Chicken -The Cooks Club  -The Italian *All served w/ assorted bagged chips* (Includes a Garden Salad)

Boxed Lunches

    -Turkey -Ham -Tuna Salad  -Roasted Red Pepper, w/ a Slice of Swiss Cheese, & Shredded Lettuce.  -Chunky Chicken Salad w/ Red Grapes and Cashews. All on a Fresh Croissant (other breads available upon request)

*All Boxes includes Cole Slaw or Potato Salad, Bag of Chips, & Fresh Baked cookie 

*Add a can of soda 

**All Boxes Will Be Marked Accordingly...Very Unique!  

Continental Breakfast

    Tray of assorted breakfast breads, Mini Danish, Assorted Muffins, turnovers & Fresh Fruit. (Add Breakfast Pizza)

Hot Breakfast

    French toast or pancakes, sausage links & bacon strips, & fresh fruit bowl

Egg Combo

    Scrambled eggs (cheesy), sausage links, bacon strips & fresh fruit bowl

All breakfast combos include both orange & fruit juice

Add fresh brewed coffee (Reg. & Decaf) 

*All Breakfasts must be ordered at least 24 hr. in advanced!*

​Party Trays

Cheese & Veggie Tray (ranch dip)             

​    SM (12-15 ppl)

    LG (20-30 ppl)

Meat & Cheese Tray (ranch dip)                                  

​    SM (12-15 ppl)

    LG (20-30 ppl)

Veggie Tray (veggie dip)                                           

​    SM (12-15 ppl)

    LG (20-30 ppl)

Chicken Wings (BBQ, Hot, Mild)

                50 Wings, 100 Wings, 200 Wings

​Veggie Pizza (cold):

    1/2 sheet (approx. 24 pcs)

    Full sheet (approx. 48 pcs)

​    

Homemade Pizza 

    (Sheet– 30 pcs) 

Mini Deli sandwiches

Mini Chicken sliders (Buffalo or BBQ)

Sweet & Sour Meatballs 

Stuffed Mushrooms

Rumake (bacon wrapped water chestnuts) . . . 

Mini Beef Sliders

    w/ American cheese & pickles

White Garlic Gourmet Pizza

    Artichoke hearts, chopped, fresh tomato, pepper rings, fresh basil, & special garlic sauce.

Gourmet Chicken Pizza

    Grilled seasoned chicken, Spanish onion, fresh tomato, pepper rings, & white garlic sauce.

Mexican Pizza

    South of the border taco sauce, seasoned beef, onions, green peppers, black olives, tomatoes, tortilla chips, & two cheeses.

Vegetarian Delight

    Mushrooms, onions, tomatoes, green peppers, black olives, & pepper rings.

Fresh Fruit Salad (price subject to change due to market)

Tossed Garden Salad

Available Dressings: Italian, Ranch, Balsamic, Caesar, Sweet Vidalia onion, Chipotle Ranch

Exclusive Mini Dessert Tray

Coke products: 2-liters

Assorted Cans 

Bottled Water

Orange &/or Apple Juice

All plates, cups, napkins, meal kits, 

and utensils included in main dish prices

Upgrade to our Executive package: Includes table cloths, fancy cups, plates, napkins, and cutlery . . . $1.25/person

Chafing Dishes Available .... . . $15 ea.

**Delivery Charges Apply to All Areas**

All gourmet pizzas

(Cut into 40 pieces/sheet)

BBQ Lovers

    A special blend of BBQ sauce, rib meat, onion, & two cheeses.

Meat Lovers Feast

    Pepperoni, black forest ham, Italian sausage, bacon, & meatballs.

Hawaiian Delight

    Black forest ham, fresh pineapple, smoked bacon, & island spices.

Super Supreme

    7 toppings of your choice.

Traditional Old World Pizza – Book The Cooks Specialty!

    A lighter appetizer pizza  cut into 40 or 60 pieces/sheet

At Book the Cooks Catering, we provide a wide variety of choices ranging from private parties to business events of all sizes. We have the ability to arrange elegant dinner parties for those special guests to the back yard BBQ picnics for the casual gatherings too. We would welcome the opportunity to earn your trust and deliver you the best service in the industry.

Roasted Parmesan Potatoes